Back from holiday. Wonderful experience in Croatia.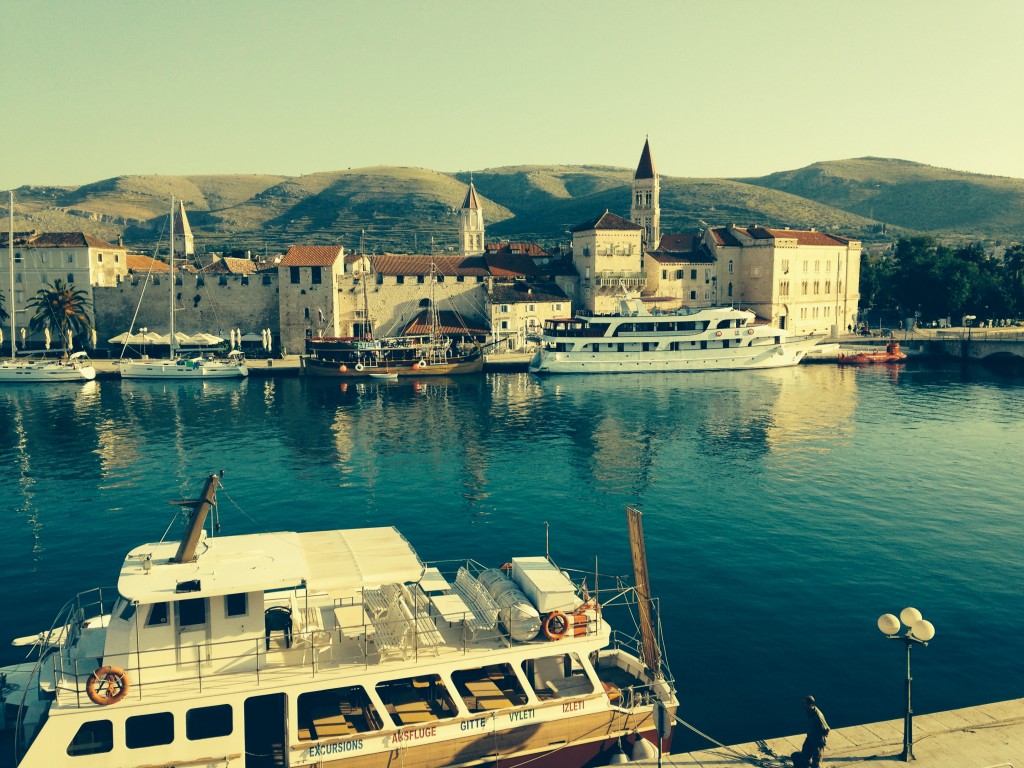 See here the view outside my apartment in Trogir.
The good thing about vacation is that is is also a vacation of sorrows. I can park them as it were in a corner of my mind, or store them in a cupboard in the attic. During holiday there is rarely a moment that I cannot enjoy without thinking about my responsibilities and about what is worrying me in daily life. And there was much to enjoy indeed. Magnificent landscape, beautiful cities, very pleasant terraces, delicious food and drinks,  and, not unimportant, very, very cheap. I lived as God in Croatia, as the saying goes.
It is only less than twenty years ago that in former Yugoslavia the war was still going on. On the surface there is peace, and much is restored, but the the signs of the recent wars are still visible. As soo as you move from the coast away, there are still ruined houses, and tracks of bullets on house fronts everywhere. In the  mean time I was reading 'The Bridge across the Drina', by Ivo Andric, a novel that describes 400 year of history in the city of Visegrad, that ends in the total chaos of World War I. It made it very easy for me to imagine the terrible sorrow and loss that is the result of each war,  that people in Croatia must have experienced just a generation ago. But no-one wants to remember, everything is covered up with peace, sun and friendliness. And so I did myself.
And now I am home again.  The worries and the responsibilities didn't go away. I was shocked to be confronted again with the newspapers: especially the terrible situation in Iraq and Syria; there we go again. And concerning my personal tasks: I immediately felt the responsibility for the fund raising of the Hope Flowers School: a  landmark of Peace in a hostile world. Unfortunately our crowd funding action for the school, that started so successfully, now seems to stagnate. Still € 1100,- to go, in four weeks time. Don't let us down!
(Ga naar: https://onepercentclub.com/nl/#!/projects/more-meals-for-the-hope-flower-school)