Afgelopen najaar heb ik een serie blogs geschreven waarin ik beweerde, en naar mijn idee aantoonde, dat aan het tijdperk van economische groei een einde is gekomen. Hoe dat zal gebeuren, abrupt of geleidelijk, en op welke termijn kon ik echter niet precies aangeven – maar het zou zeker geen jaren meer duren. Wat ik me toen niet realiseerde is dat ik in feite het einde van het kapitalisme aankondigde.
Het einde van het kapitalisme is al voorspeld zolang het bestaat, en met name als het in crisis verkeerde. De bekendste voorspelling is natuurlijk die van Marx en Engels, medio negentiende eeuw. Die voorspelling werd uitgewerkt in Marx' bekende werk Das Kapital, aan het einde van die eeuw. Toen verkeerde het kapitalisme in zijn eerste grote crisis, met name doordat de uitbuiting van de arbeiders zodanige vormen aannam dat het de consumptiecapaciteit van de overgrote meerderheid van de bevolking aantastte. Maar het kapitalisme is toen 'gered' door de sociaal democratie, en meer nog door de eerste wereldoorlog, die productie en consumptie weer aanzwengelde.
De tweede grote crisis van het kapitalisme vond plaats, zoals we allemaal wel weten, in de dertiger jaren. Hoewel na de beurscrash van 1929 de economie in de dertiger jaren wel weer wat opkrabbelde (met name in Amerika, door de New Deal van F.D. Roosevelt), beleef het kwakkelen (eigenlijk net als nu), met name in Duitsland. Pas de opkomst van het nazisme en de Tweede Wereldoorlog bracht het uiteindelijk herstel.
De derde crisis is nu (sinds 2008). En deze keer zijn er geen tekenen dat we deze crisis te boven zullen komen. Er zijn daarvoor een aantal redenen: het financiële stelsel is nog net zo wankel als in 2008, traditionele groei-  en inflatie bevorderende maatregelen blijken niet te werken (wegens gebrek aan succes worden deze maatregelen verlengd en versterkt, met alle risico's van dien), de productiviteit stijgt al jaren niet meer en arbeid als productiefactor blijkt minder en minder nodig. In plaats daarvan komt kennis en informatie als productiefactor, maar dat is een factor die per definitie niet beperkt aanwezig is, dus niet schaars is en waarop dus geen winst kan worden gemaakt (bepaalde specialistische kennis kan tijdelijk wel schaars zijn, maar dat betreft slechts een beperkt deel van de economie). In het najaar heb ik bovendien laten zien dat de klimaatcrisis de neergang van het kapitalisme nog versterkt.
Wat ons te wachten staat is een omwenteling in de economie, en daarmee in onze hele samenleving. Dat zou geen probleem hoeven te zijn, als onze leiders in de politiek en in het bedrijfsleven beleid zouden ontwikkelen om deze omslag te bewerkstelligen. Helaas is daar geen spoor van te zien, in tegendeel. De overgrote meerderheid wil graag alles bij het neo-liberale oude houden. Ik weet natuurlijk ook niet precies hoe die nieuwe samenleving er uit zou moeten zien. In elk geval lijken een paar trends wel duidelijk: een veel groter aandeel in de economie van coöperaties, een uitbreiding van wat we als 'commons' (gemeenschappelijke hulpbronnen en  productiefactoren) beschouwen, een verduurzaming van de economie,  met tegelijkertijd een verschuiving van nationale machtscentra naar enerzijds regionale en kleinschalige en anderzijds supranationale verbanden. Maar als hiervoor geen  beleid wordt ontwikkeld, zal dit niet vanzelf gebeuren, en gaan we een tijd van grote spanningen, chaos en (wellicht gewelddadige) conflicten tegemoet.
"Wat de toekomst brengen mogen, ons geleidt des Heren hand" luidt het aloude kerklied.  Niet dus: het zal van ons zelf moeten komen.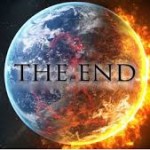 *) Dit blog is geïnspireerd op het artikel van Casper Thomas in De Groene Amsterdammer van 25 februari: Beter wordt het niet.
Bronnen:
Paul Mason, Postkapitalisme: Een gids voor de toekomst, 2016
Robert J. Gordon, The Rise and Fall of American Growth: The US Standard of Living since the Civil War, 2016.